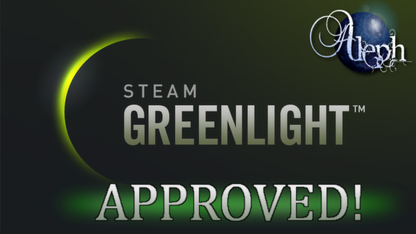 After a bit of a waiting period, Aleph has been approved on Steam Greenlight! This means that Aleph will be available for sale through Steam once it is up for sale.

Of course, that means the game needs to be finished, and I have been delving more and more into Aleph since the completion of the Wild Steam resource pack. The result is that there is a moderate list of issues and bugs that need to be addressed, which work will begin this week on these. These issues range from some game crashes (ableit under rare circumstances) to various HUD improvements, fixing the various windows to fit in the new higher resolution, and fixing some graphical mishaps caused by some newer code.

All of Aleph's fixes and improvements fall into one of two catagories: Things that need to be completed before another round of testing, and things that can be completed after testing, during, or whenever really.

Once I get all of the things from the former category fixed (these are things that crash the game or prevent progress in some way), then I will open this newest version of Aleph back up for testing for all Kickstarters. The game will be lacking some things, primarily meaningful ending sequences ( I doubt anyone would get that far in testing anyway!), but should be in a state where you can play through it from start to finish.

Items in the non-essential upgrades category include more graphical improvements, better character sprites, more skills/spells for combat, things of this nature.

I am replacing the old, very square and limited cliff tiles which were mostly imposed by the built-in map editor with some custom made tiles I made. I think they look muuuuuuuuch better!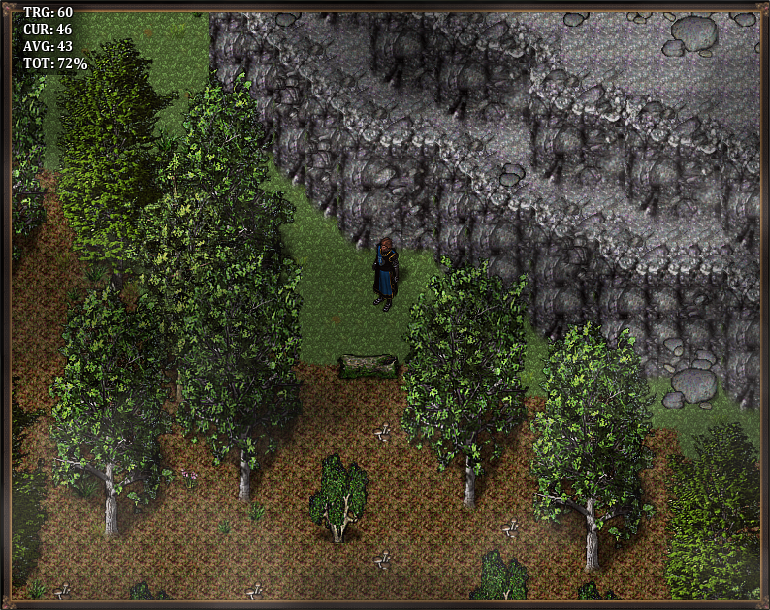 One thing that I felt needed more emphasis was just what kind of game Aleph is. It is an RPG, yes, but it is not like Skyrim, or Fallout, or any other of those RPGs where you just do what you like, murder, steal, whatever. This is a game where your actions are weighted accordingly in context of seven Principles. These Principles are not just a game mechanic, they are part of the game world - the power that threatens this world is almost directly proportional to just how well you adhere to these Principles. If you go murdering and stealing, you will most likely not be able to defeat it. If you master the seven Principles, you should have an easier time overcoming it, along with all other foes.

In games like Skyrim, your actions are generally localized. You kill someone, sure, maybe some guards might hassle you a bit, but they are not particularly difficult to overcome, and stealing is generally a great way to get all sorts of useful items. There is no real penalty for it, typically just rewards. I want Aleph to be more of a moral RPG, not an exercise in sociopathic tendencies.

In that vein, I introduce the seven Principles in the beginning sequence of the game, something that was not there before.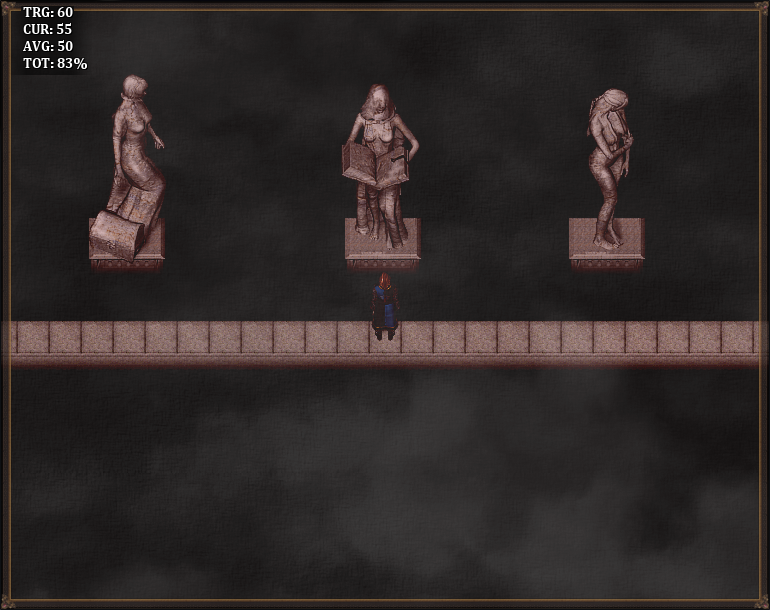 Later this week I hope to have the work on the bugs and issues begin. Once these are all fixed up, I should have some of the new cliffs and such in place, and the game will be ready for some general testing to find more bugs (there are always bugs!); the test version will have some mismatched graphics as the transition in cliffs and character sprites and what not are undoubtedly not going to be complete.


Anyways, I wish everyone a Happy New Year!